In the previous post, we spoke a little bit on how our bottle labeler can effectively improve your home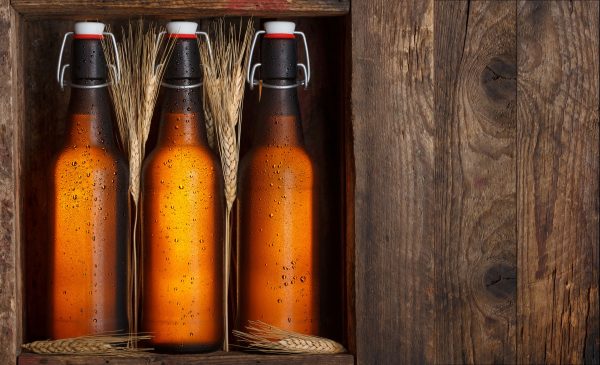 brew business' production time and costs. The versatility of our beer label maker is based on a number of features designed for ease of use. Choosing your machine from our company comes with features that simplify the operational process from start to finish.  Here are two additional ways in which your home brew business will benefit from using our beer label maker:
When using our foot switch label maker, it makes it extremely easy for the user to remove the labeled bottle quickly and insert another.
Our label maker makes it extremely simple to establish and follow a pattern that labels bottles properly and swiftly.
Experienced Company Offers Versatility & Quality
Since 1974 our company crews have been honing their label-dispensing skills. In fact, most of our success is based on numerous word-of-mouth references from satisfied customers. We can work with sizes and shapes as small as a test tube and as big as a 1.5 gallon bottle. In addition, we offer a "Satisfaction Guaranteed" warranty that states if you are not completely happy with your beer label maker within 21 days send it back—no questions asked! We are so confident in the results of this machine that we offer a 3-Year Warranty.
For more information about our beer label maker, contact us today at 1-800-325-7303!